A true classic of Spanish confectionery. Its origin, as its name suggests, comes from the region of Valencia. There are hundreds of recipes and tricks for baking it; if each little master has his own recipe, Valencian Madeleines are a clear example of this. In VegaPas we have our own recipe. All we will say is if you like them good and spongy, our Valencian madeleines are the ones for you!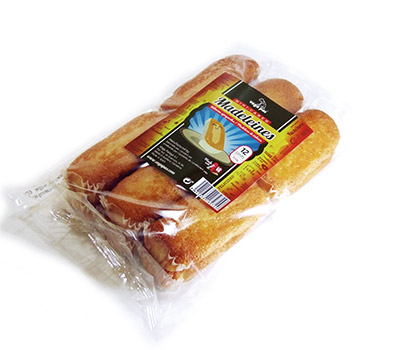 Nutritional facts
INGREDIENTS:
Wheat flour, sunflower oil, sugar, egg, glucose syrup, water, raising agent (E-450, E-500), anti-caking agent (E- 516), salt, preservative (E-202) y flavouring.
Contain:
Cereals containing gluten: Wheat. Eggs and products thereof. Milk and products thereof (including lactose). May contain traces soybeans and products thereof. Free from GMO.