With a good mother and a good father, the result can only be good. Our madeleines are the result of the combination of the Sponge cakes with butter and the traditional Madeleine (cupcake). Madeleines has managed to combine the exclusive and intense butter flavour of the Sponge cakes with butter with the compact texture of the Madeleines. A very special product for the most demanding palates. Always golden and fresh, as if just out of the oven.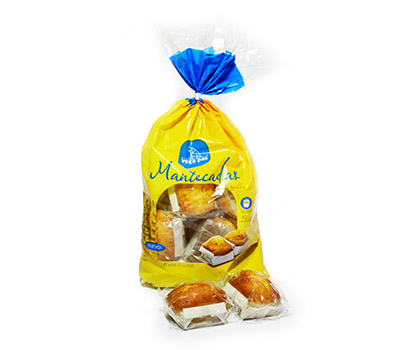 Nutritional facts
INGREDIENTS:
Wheat flour, sunflower oil, sugar, egg, glucose syrup, water, raising agents (E-450, E-500, E-331), anti-caking agent (E-516, E-170), starch, flavourings, salt and preservative (E-202, E-270).
Contain:
Cereals containing gluten: Wheat. Eggs and products thereof. Milk and products thereof (including lactose).  May contain traces soybeans and products thereof. Free from GMO.